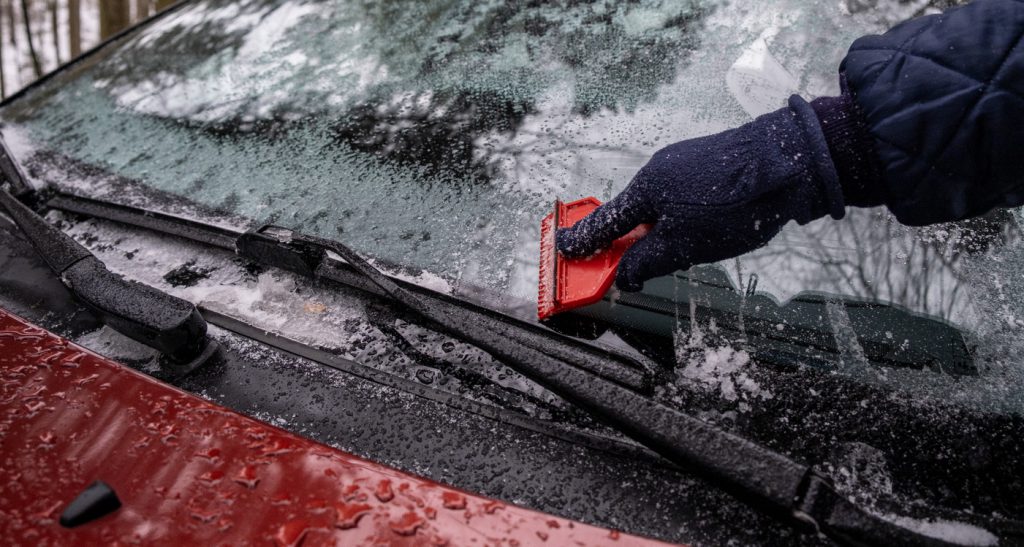 Around this time of year I always think about winter and what to carry in my car to make life simpler and safer. Compiling a winter kit of equipment to carry in the cold months is easy. It might help you out when temperatures plunge and it could be a life saver if you get stuck in snowy conditions.
Make de-icing a bit nicer
On cold mornings your car is likely to be covered in ice. The cheapest and easiest way to clear this is with a simple ice scraper. But to make it a bit easier and more comfortable, I always keep an old glove with it. It means I can de-ice my car without getting frost-bitten fingers. And if you're after something a little more bespoke you can now buy mittens with a built-in ice scraper.
Need a scraper and de-icer? The Green Flag Shop has you covered.
Get a high-vis vest
The side of the road is a dangerous place. We know because that's where our patrols work. It's also why virtually every element of their clothing is reflective.
You might think your size alone makes you visible standing next to your car. But in low light levels, people just disappear, particularly if they're wearing dark clothes. A high-vis vest is a simple and cheap way of making sure other drivers can see you if you're stranded at the roadside.
And talking of clothes…
If you break down at the side of the road, you're safest waiting to be rescued away from your car. I always carry a spare cagoul in the car, just in case. They fold up small to take up virtually no space. They're waterproof for if it's raining and they're windproof if it's blustery. Even if you haven't got a proper coat, a cagoul is better than nothing.
It serves a secondary purpose too. I can fold it out and kneel on it if I need to change a wheel. That means the waterproof gets dirty rather than my trousers!
Remember if you're driving in snow
There's more chance you're going to be stopped by the side of the road when it's snowing than in pretty much any other type of weather. That's why if it's snowing, I always make sure I've got a phone charger with me and I carry a blanket too. Also, if I'm not wearing sturdy shoes, I make sure I've got some in the car. Just in case!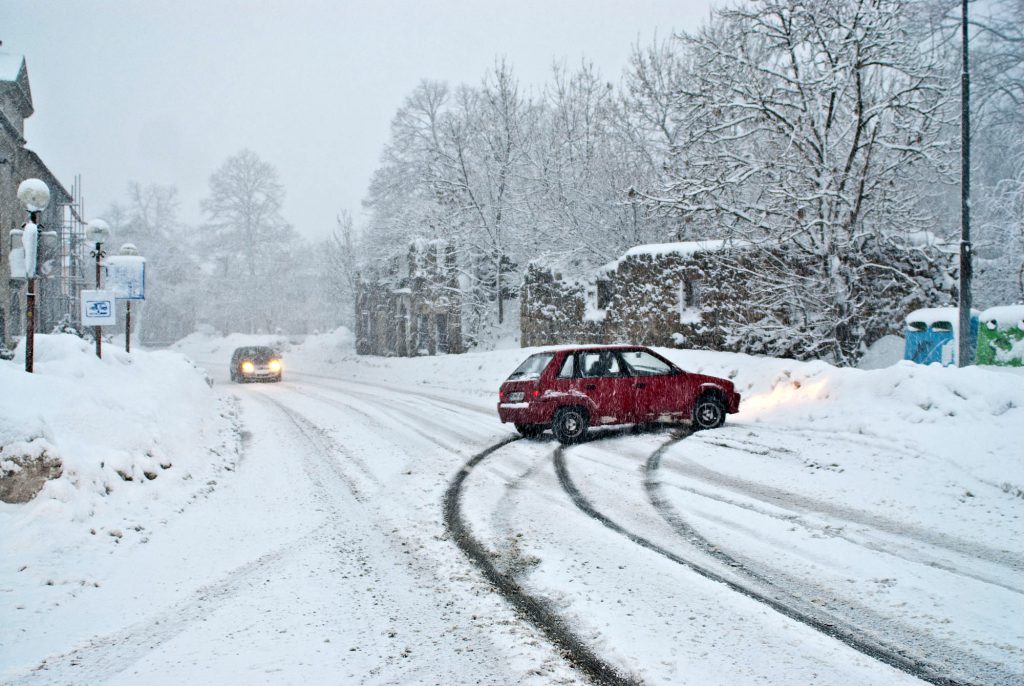 Last but definitely not least…
The part of your car that's most vulnerable during extremely cold weather is the battery. I always carry a set of jump leads. That way I know that if the battery does give out, another driver will be able to get my car going again.
Hopefully I'll never need them and that's because I keep an eye on the age of my battery. I always hold onto receipts from any work I've had done on my car. This enables me to see when I last changed my battery.
Car batteries last anywhere between three and five years. But if you don't do many miles, or the miles you do cover are low speed and stop-start, your battery may age prematurely. Dud batteries are one of the most frequent things our patrols rescue drivers from. I'd recommend you change yours before it fails rather than waiting for the inevitable to happen!
Need to stock up on the winter car essentials? Check out the Green Flag Shop.
By John Price, a member of Green Flag's automotive technical support team