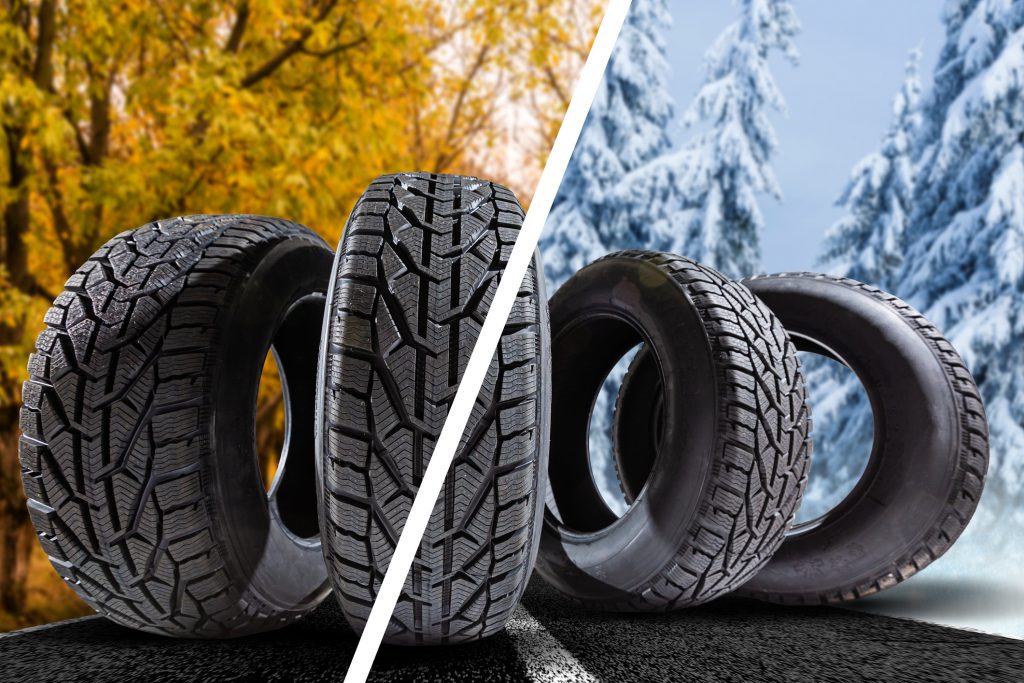 The weather is starting to warm up but there could still be times when the thermometer is struggling to nudge up from zero, particularly early in the morning or late at night. In cold conditions like this, regular tyres won't have the grip you might expect or need.
If you've got the budget, the answer could be a set of winter tyres. But there is another way. You can now buy all-season tyres from many places, including the Green Flag Shop. Read on to see the benefits of these.
What are all-season tyres?
These are tyres that combine the best bits of winter and summer tyres. To understand why all-season tyres work so well, it's important to appreciate the difference between winter and the regular 'summer' tyres that our cars are fitted with as standard.
What are winter tyres?
Winter tyres have a slightly different blend of ingredients – known as a compound – to summer tyres. This compound is designed to stay softer in lower temperatures, giving grip on colder road surfaces.
When the temperature drops below 7 degrees C, the rubber of regular 'summer' tyres gets harder. This gives them less grip on a cold road and no traction at all on snow and ice.
Treading carefully
Winter tyres also have a different tread pattern to summer tyres. Look at a regular tyre's tread and in most cases it appears fairly simple. This is to reduce friction against the road's surface for better fuel economy.
The tread on winter tyres looks much busier with a lot more tread blocks, the bits surrounding the grooves. Unlike summer tyres, these blocks have slashes in them, known as sipes. These are designed to bite into damp and slippery surfaces, improving grip even more.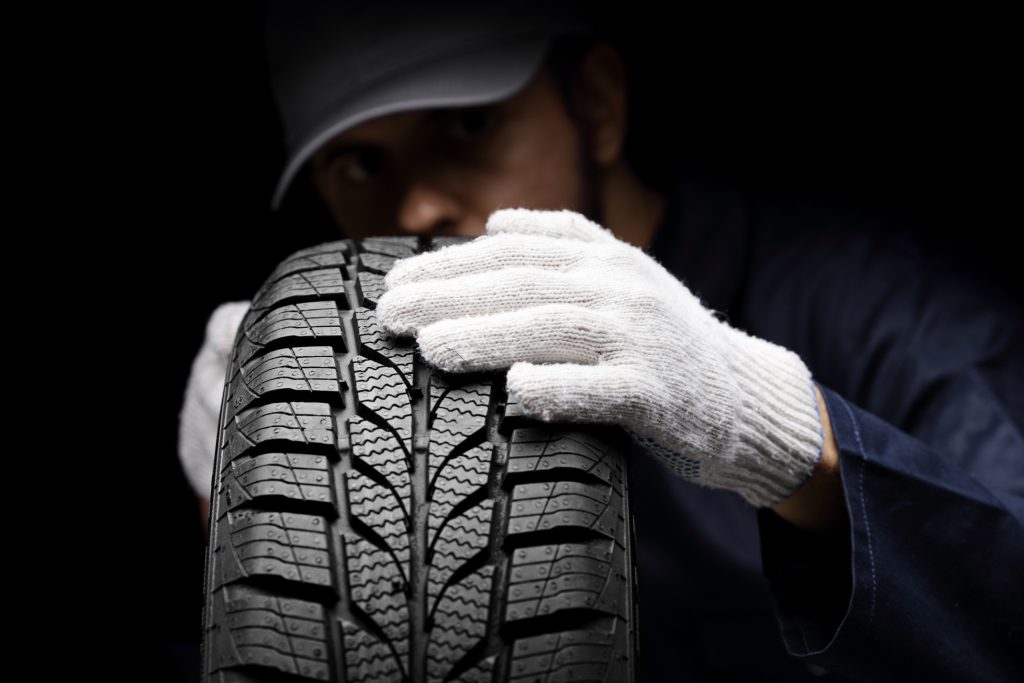 Why are all-season tyres so good?
The beauty of all-season tyres is they provide grip on cold slippery surfaces where summer tyres have none. But they make your car handle how it would on summer tyres meaning better driving enjoyment and fuel economy than winter tyres.
Can you use winter tyres in summer?
You can use winter tyres all year round, just as you can use summer tyres throughout the colder seasons. But winter tyres don't perform at their best when temperatures get warmer. And because they are made of a softer material, they can wear more quickly during the summer months.
Why all-season tyres suit so many drivers
In an ideal world you'd have a set of winter tyres from October to April, then fit summer tyres from April to October. That obviously involves a significant financial outlay. It also means you have to either buy a second set of wheels for the winter tyres, or pay twice a year to have the tyres on your existing rims swapped.
With all-season tyres, you don't need two pairs of tyres. Although they might be slightly more expensive than regular summer tyres, they're a lot cheaper than buying two sets of rubber. They also guarantee that in all but the most extreme weather – we're talking Beast from the East ++ here – you'll be able to get to your destination while most other drivers are slip sliding around. All-season tyres won't just make the cold winter months safer, they'll let you enjoy your driving when the weather warms up too.
Find the exact tyres your vehicle needs at Green Flag Tyres.