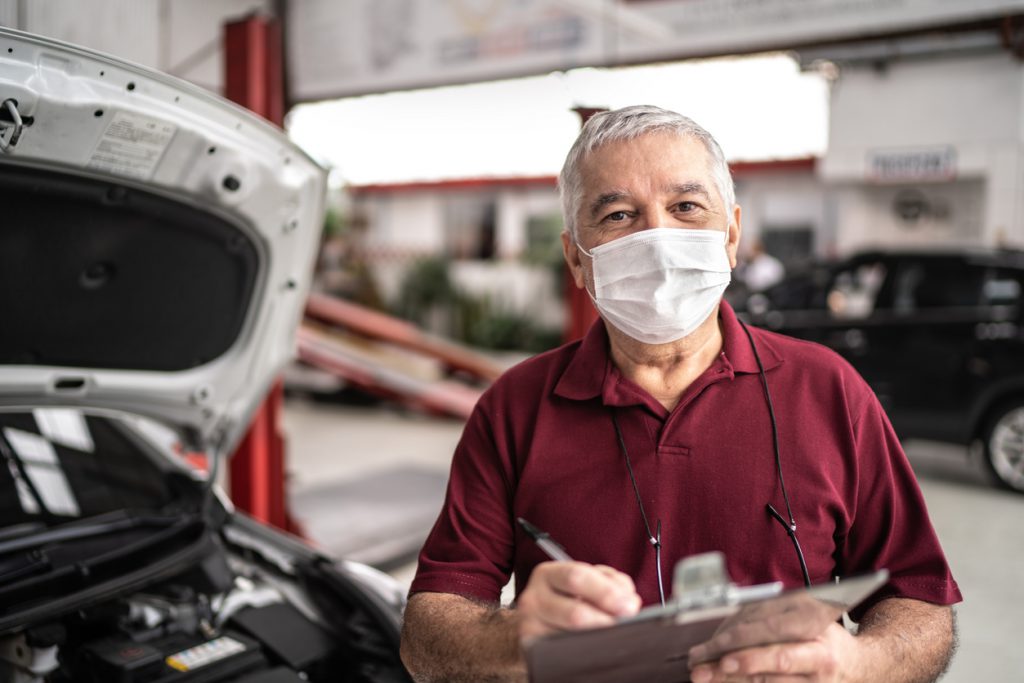 Car owners whose MOT falls in the coming three months should book their test early. Garages are experiencing a surge in demand for MOTs, creating a test backlog. There are fears some drivers may struggle to get their car tested in time.
The extra demand is thanks to the MOT extension brought in at the end of March 2020. Experts believe there could now be nearly twice as many drivers looking to have MOT tests done in November, December and January. This will make garages much busier than usual.
What happened when MOTs were delayed
In an effort to slow down the spread of COVID-19, the Driver and Vehicle Standards Agency (DVSA) revealed a six-month MOT extension. This started on 30 March 2020. It allowed the 9.6 million car owners whose MOT was due between April and the end of July to delay their MOT by up to six months.
That means if your MOT was due on 25 May 2020, you must have your test done before 25 November 2020.
The extension was initially put in place for a year, then six months, then four months, ending on 31 July. The last drivers in the extension, those whose MOT would have originally been due up to 31 July, have until 31 January 2021 to get their MOT. They can have it done at any time during this period.

What happens if you need an MOT?
This applies to all drivers, not just those who had their April-August tests delayed. You should ring your garage and book a date for your MOT to ensure you get ahead of the rush. Drivers who took advantage of the extension and haven't had their test done yet can have an MOT done any time before the six-month extension is up. They don't have to wait until exactly six months after their original MOT date.
Why is there a problem?
Vehicles that usually take their MOT test in November, December and January still need to have these tests done. But there are also large numbers of vehicles that need to take the test. This is after owners took advantage of the extension and delayed their test. The result is a test backlog.
Experts believe nearly twice as many cars as usual might need an MOT over the next three months. According to garage booking service Fixter, ordinarily there would be 6.5 million MOTs due in October, November and December. However, this year it predicts there will be 10.4m MOTs over the same period.
Drivers may not be able to get a test slot if they leave booking their MOT to the last moment. And some MOT garages already have waiting lists of car owners.
What should drivers do?
This test backlog doesn't just affect drivers who've taken advantage of the MOT extension. This affects all drivers whose MOT is due over the coming three months. Independent Garage Association chief executive Stuart James said drivers needed to book early to ensure they got a test before their MOT lapses. Some drivers have already had to stop using their car. This is because they couldn't get an MOT test before their certificate expired.
There are also concerns there might be more unsafe cars on the road after drivers have legally delayed the annual roadworthiness check.
Is it legal to drive without an MOT?
The only time you can drive without a valid MOT is if you've booked a test and you're driving to the garage to have it done. Otherwise, if you are stopped for driving without a valid MOT, you can be fined up to £2500, get three penalty points and in some cases lose your licence.