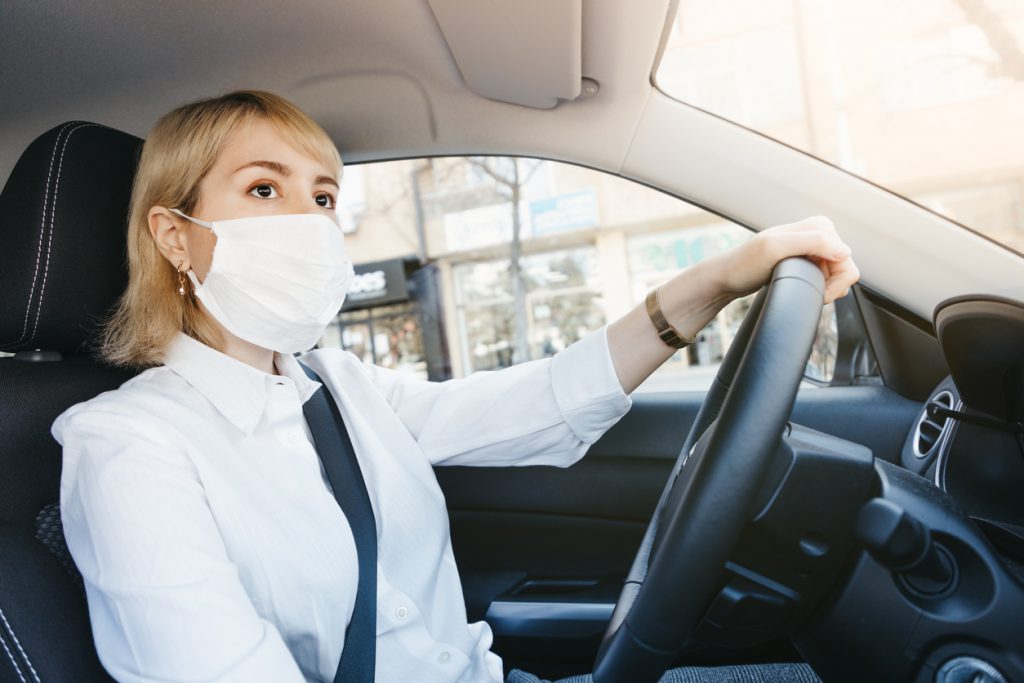 If your learning to drive was delayed by the COVID-19 pandemic, you'll be relieved to hear things are getting back to normal.
Driving lessons have been held again since the beginning of July. Learners who feel they're ready have been able to book a test since August 26. However, reserving a test slot has proved difficult because of technical difficulties with the Driver and Vehicle Standards Agency (DVSA) website. Read on to find out more about learning to drive and taking the test.
If you're learning to drive
When driving lessons restarted after the lockdown, they were different to before. For a start, learners and instructors are now encouraged to sanitise their hands prior to lessons.
Before and between lessons, driving instructors should also clean down door handles inside and out, windows and mirror controls, seat adjusters and head restraints, the seatbelt and its fastener, gear lever, steering wheel, indicator and wiper stalks plus car key and/or engine stop-start button.
Learners might have to adjust their clothing: instructors have been told to drive with the windows open to improve ventilation. And in warmer weather, it's recommended they avoid using the air conditioning and particularly its recirculation function.
Instructors and learners are both encouraged to cancel lessons if they feel unwell and are showing any coronavirus symptoms.
Do you have to wear a mask?
Although you don't have to wear a mask during a driving lesson, it's advised that you do. For a start, driving instructors are recommended to wear masks and disposable gloves. Plus, you will have to wear a mask when you take your test so it seems sensible to get used to driving with one.
If you had already booked a test
The DVSA should have sent you an email with a new date and time for your driving test. It adds that there may be a delay in these emails being sent because of the number of tests that need rescheduling.
If you're ready to take your test
Before the pandemic-enforced break, 4000 driving tests were held in the UK every day. It's hardly surprising then that during the three-month lockdown, a massive backlog built up. As a consequence, when the DVSA's system was back up and running at the start of July, it couldn't cope under the weight of applications.
Things are however gradually returning to normal. The DVSA's website for booking a test has been working since the end of August. The website claims it's quicker to book online than use the phone.
It's worth remembering that you can only book a driving test six weeks in advance. And there is no waiting or cancellation list.
As before, for a regular car, you must have passed your theory test before taking the practical part of the driving test.
Differences to the tests
There will be social distancing in test centres for the theory test. For the practical part, test centres will be closed, although there will be access to toilets if requested. Learners are advised to arrive no more than five minutes before their test to avoid queues.
During the test, driving examiners will wear masks; if the candidate turns up for the test without a mask, they will be sent home. If there's a medical reason why you shouldn't wear a mask, you can register it when you apply for the test. The DVSA stresses that wearing glasses doesn't count as a medical reason.
Previously when a learner made a serious mistake during the test, they could continue in order to practice for their re-take. Now the test will end immediately. This is to reduce contact between the examiner and learners.
For the same reason, the examiner will go through what you did right and wrong outside the car when the test is over.