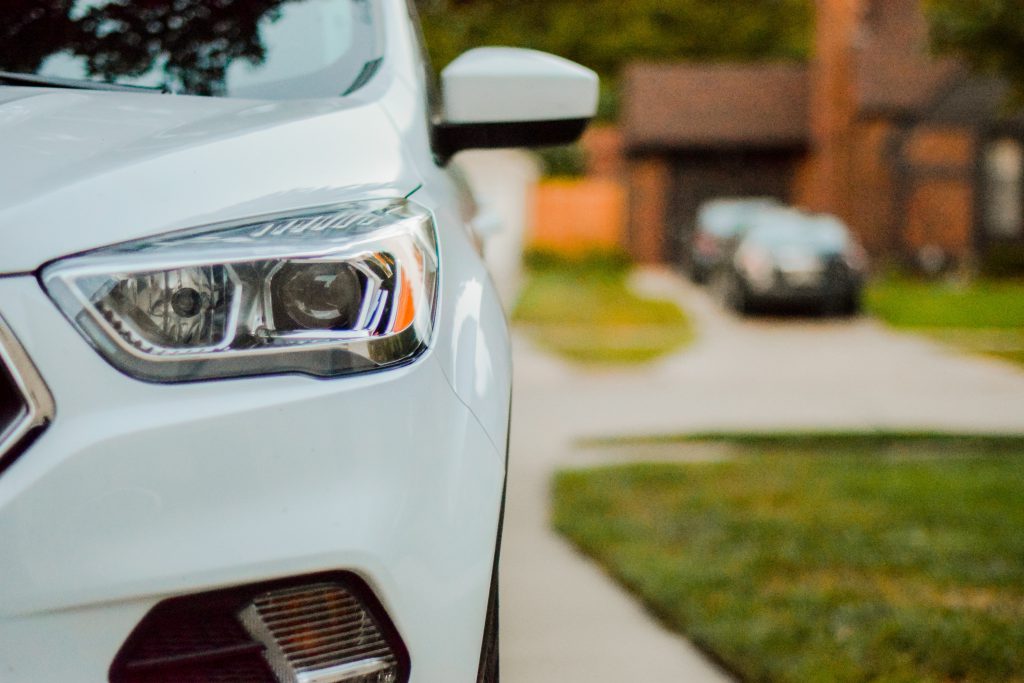 It's illegal to drive without car insurance in the UK, so if you're ever wondering "is my car insured?" it's crucial to check. If your car isn't insured, the penalties can be pretty expensive.
Police have seized over 2 million uninsured vehicles since 2005 and uninsured drivers cost over £2 billion to the UK economy. If you don't check your car insurance, the police will.
Here's all the important info you need to know.
Why do cars need to be insured?
Simply put, it's the law. But it's the law for a reason.
Accidents happen on the road, so to avoid huge pay-outs for medical bills or car repairs, car insurance can be a way to off-set that. There are different levels of cover, and your vehicle and driving history can affect your premium. It's best to check what's specifically covered with your provider.
As a minimum, your vehicle should have third-party insurance.
Who is my car insurance with?
If you're unsure who your car insurance provider is, or if your policy is still active, first check your emails.
Most providers will email you confirmation of your policy, including the dates that your cover starts and ends. If it's not clear from your confirmation email, check their website or call up to ask.
If you don't have a confirmation email, you may have received some welcome documents through the post when your policy started. Check through any paperwork you have, as policy information may be included.
Some banks offer insurance as part of your account benefits, so if you can't seem to find any emails or paperwork, check with your bank to see if it's an added benefit.
How do I check if my car is insured?
You can check if your vehicle is registered with the Motor Insurance Database (MID) here. By entering your vehicle's registration number, the MID will pull up information about your car insurance.
If your vehicle is not on the system or shows up as uninsured, be sure to arrange insurance that day or as soon as possible to avoid a fine or prosecution.
The only exception is if your car has a SORN (Statutory Off-Road Notification) registered with the DVLA.
What happens if my car isn't insured?
You can be pulled over for 'suspicion of driving without a licence' by the police, who have access to vehicle registration and insurance data. There are several penalties you could receive if you get caught, including having your car seized, on-the-spot fines, and points on your licence.
It's likely you'll receive a fixed penalty (which can be a whopping £300 up front), but if you're prosecuted you can be charged with an unlimited fine or be disqualified from driving.
So, in short, it's never good. Don't recommend any of that.
When don't you need insurance?
Let's be clear on one thing. If you're driving your vehicle anywhere that there's public access (that includes a lot of private land) you need insurance.
There are only a few exceptions:
Your car is off the road, not being driven, and you've declared it SORN with DVLA
The vehicle has been off public roads since 1998
You've reported it as stolen, scrapped, or exported (if you don't report any of these you can still be fined)
A vehicle is registered as 'in trade', meaning it's in stock between dealers
Ultimately, everyone who drives a vehicle will need car insurance. If you can't find any policy details in your emails or paperwork or don't know who your insurer is, use the Motor Insurance Database to check your vehicle's insurance status as soon as possible.
If you need new insurance, it's good to find which provider is best for you. Think about your options and what works best for the driver(s) and the vehicle, but make sure you stay insured at all times.
Not all car insurance covers breakdown insurance, so be sure to check you have it included. Have a look at our breakdown cover page for info about what Green Flag can offer you.