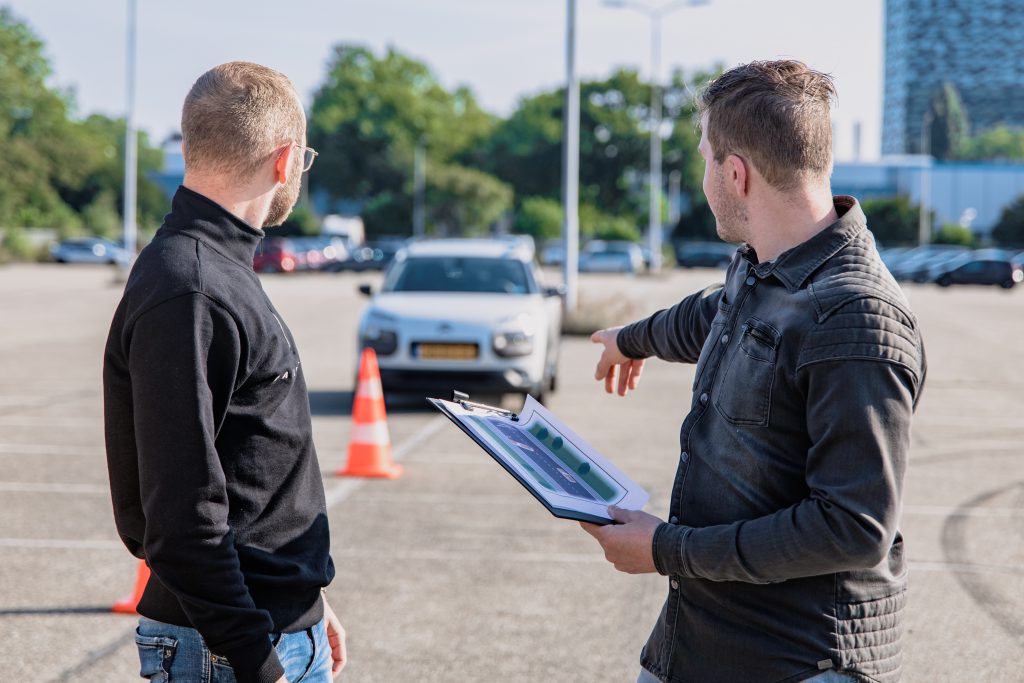 New year, new you. 2023 is an open road ahead of us and this may / will be the year you pass your driving test.
But, as only around 50% of drivers passed their test in 2021/22, how can you best prepare?
Well, you've done the first thing already – you've come to the right place.
We've put together 10 simple driving test tips to help cut out any worries you might have about the big day.
Be early
Give yourself plenty of time to get to the driving test centre and get there 10-20 minutes before your test.
This means you have time to check you've got everything, but isn't so early that you'll have time to start worrying. The tried-and-driving-tested sweet spot.
Get plenty of rest
Making sure you're well rested is super important to avoid added stress and to keep you focussed during your test.
If nerves are keeping you up, try some relaxing techniques and do your best to rest your body.
Practice makes improvement
Very few people are perfect on their test and only around 50% pass on their first attempt. But regularly driving before your test can significantly improve your chances.
Get out as often as you can at different times to practice, as every trip will increase your confidence. Just make sure you have someone who meets the legal requirements in the car with you.
Use your instructor
There are a few points to this one. If you're not insured on another car, make sure you book in plenty of sessions with your instructor close to the test.
They're professionals, so they'll know what to do to build up your confidence before the big day. And have the best driving test tips for your area.
For your driving test, you can use the instructor's car and ask your instructor to come along for reassurance. They won't be in the car with you during the test, but they can go through any last-minute checks with you (and maybe give you some extra practice right by the test centre).
Ask questions
Roads can be noisy and driving notoriously takes a lot of focus, so if at any point you don't hear what the examiner has said, stay calm and ask them to repeat it.
This will give you chance to properly answer their question or prepare for a manoeuvre. And hey, it also shows you're focussing on driving and being aware of your surroundings, which is the most important part.
Don't assume you've failed
Making a small mistake on our driving test can send us into despair and make us think we should give up. But, you're allowed up to 15 minors, so don't worry if you make a few small errors.
The number of people who pass without any minors is super low, so don't hold your standards too high.
The DVSA also publish what minors people are most likely to fail on (overwhelmingly observations at junctions – check your surroundings!). Make sure you read up and prepare.
Time and place
Get to know the area around your driving test centre. Local knowledge can help you drive more naturally when you're instructed to take a certain route or go towards a specific landmark.
It will also help you avoid smaller mistakes – if you know about a steep hill in the area, practice your hill starts there. If you've already done a tricky manoeuvre in the same place you have to do it during your test, it can really help calm the nerves.
Try to pick a time where there'll be less traffic, too. If it's possible, avoid rush hour (but practice during busy periods, just in case).
Get familiar with driving test routes
Off the back of that, if your test centre has any information about routes they take, or your instructor knows where they may take you, practice them specifically.
On top of local knowledge, this may help you prepare for manoeuvre hotspots examiners use.
If there are several options, get to know a variety of routes they could take you on. Make sure you feel comfortable on major and minor roads, and everything from a slim country lane to busy dual carriageways.
Check your mirrors
And make it obvious.
Really obvious.
Seriously, turn your head as you do your observations.
As we've said above, observations are the biggest reason people fail. Make sure you do all your mirror and blind spot checks regularly. Including every time you set off, approach a hazard, or change road position.
Examiners will often have a small mirror to keep an eye on your, well, eyes. But making it obvious you're doing observations by moving your head slightly as you look (or even saying "mirror" or "check" aloud) can make sure they know you're looking, and remind you to keep doing it.
Don't rush
If you're not ready to take your test, that's okay. How many lessons it takes to pass your driving test totally depends on the individual and how often you're able to practice.
Your instructor will be able to guide you on whether or not you're ready to take your test. If you don't feel confident, giving yourself more time is the best plan.
We hope these driving test tips are useful, but ultimately, make sure you're comfortable and confident behind the wheel.
Good luck on your test, you've got this.