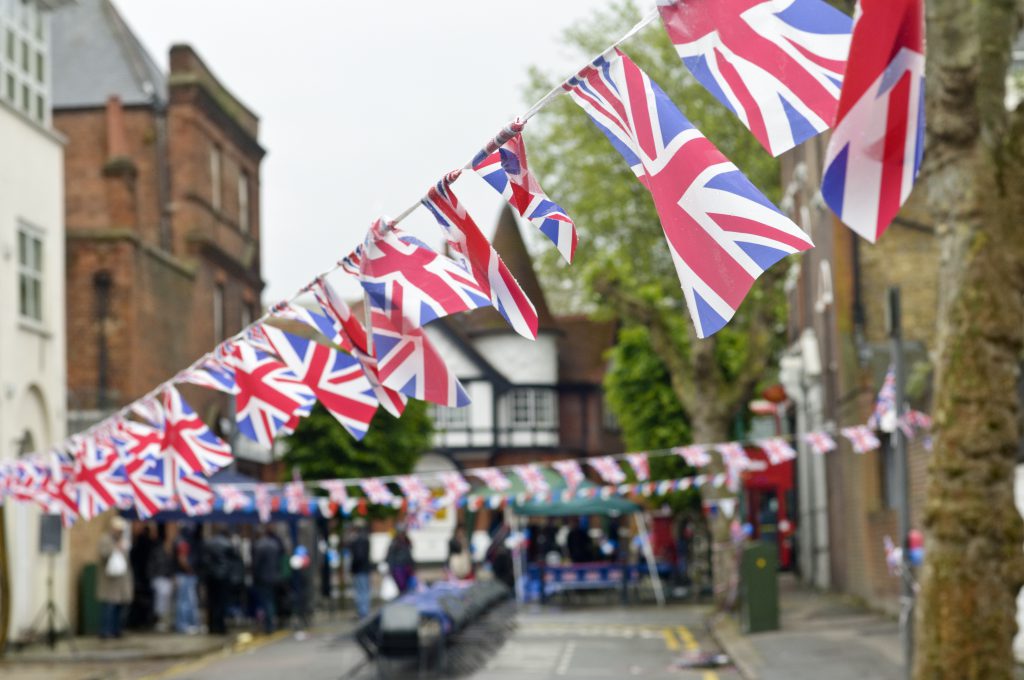 It looks like there's going to be a lot of dancing in the street during the Queen's Platinum Jubilee weekend.
According to our research1, one in seven Brits (that's around eight million of us) are planning a street party over the Jubilee four-day weekend.
But what does this mean for anyone hitting the road?
Over 130,000 roads could be inaccessible
An estimated 4 million people live on a road that's hosting an official, council-approved street party. An extra 3.8 million people live on roads that may host an unofficial street party.
This means nearly half of all street parties held over the long weekend could go ahead without approval from the local council, and as a result, more roads may be closed than expected.
There are nearly 900,000 named streets across the UK2, and over 133,000 roads could be closed at some point over the long weekend.
834,000 cars will be hitting the roads over the Jubilee weekend
Just shy of 18 million Brits are going to be celebrating the Jubilee. While plenty of people will be celebrating at home (or out on one of those 133,000 streets), a lot of people will be driving over the weekend.
We're expecting around 834,000 cars to be hitting the roads over the four-day weekend, with Friday 03 June expected to be the busiest day.
That's a lot of cars, with not as many roads to have them on, so congestion is (sadly) inevitable.
Make any journey a little less stressful
If you're travelling somewhere to celebrate, heading on a bank-holiday getaway, or just using the roads to get to work, there are a few things you can do to make your journey a bit less stressful.
Use a route planner if you're heading somewhere unfamiliar (just to make sure you have the best route possible ready to go). Then, to try and prevent a breakdown, here are some simple checks you should try and do ahead of time.
Walk around the car and look for obviously signs of potential issues, including flat tyres or lights that need replacing.
Check your tyre pressure and tread (including your spare if you have one). Tyres have their own built-in tread wear indicators, but tread depth can also be checked by using a 20p coin; if the outer band on your 20p is visible when placing the coin in the groove between the tread blocks, it means they've worn too low and the tyre needs replacing.
Check all your fluid levels, and top up your oil, screen wash, coolant, and any other fluids if needs be.
Make sure you have plenty of fuel ahead of time. Busy roads mean busy petrol stations, so fill up with enough fuel to get you to your destination and back (if you can), or plan your fuel stops in advance. If you're driving an electric vehicle, make sure your car is fully charged before you head off, and try to locate charging points on your route.
Make sure your mobile's battery is topped up and pack a portable charger. In the event of a breakdown, using an in-car phone charger without the engine running can flatten a car battery in a very short space of time.
Oh, and it's always worth getting breakdown cover, just in case a breakdown tries to ruin your bank holiday plans.
1 Research conducted by Opinium among a nationally representative sample of 2,000 adults between 29th April – 3rd May 2022
2 Estimates based on a total of 895,000 named roads across the United Kingdom, with approximately 870,000 situated in Great Britain (courtesy of the Ordnance Survey Open Names database) and approximately 25,000 named streets in Northern Ireland (courtesy of Ordnance Survey of Northern Ireland's Place Names gazetteer)