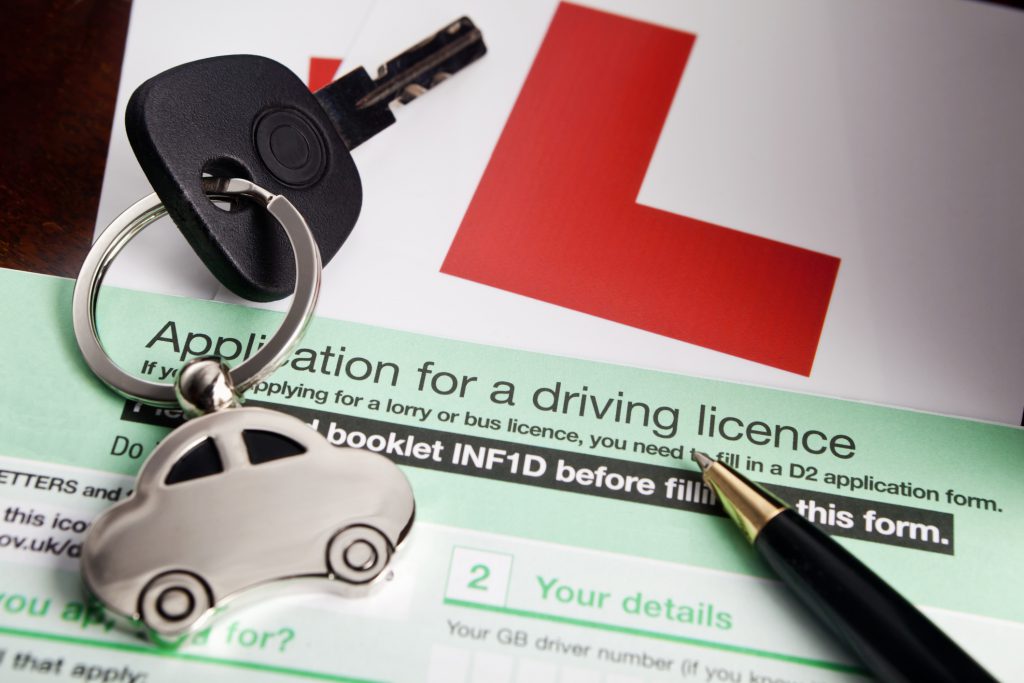 Having your own driving licence really can offer a new sense of freedom. You no longer have to hear friends, siblings, or parents refer to themselves as "Your taxi driver", you don't have to wait for public transport to most likely not even arrive on time — it's all great.
However, first things first, you need to learn to drive. And driving lessons can bring up a lot of questions like:
"How much are driving lessons?"
"How many driving lessons do I need?"
"Can I take driving lessons without my theory test?"
There's a lot to think about, so we're here to help.
Whether you're at school, university, or learning a little later in life, we've put together plenty of answers to common questions about driving lessons.
When can you start driving lessons?
The simple answer for most of the population is 17 years old.
Technically, you can apply for your provisional licence before this (when you're 15 years and 9 months old), but you'll only be legally allowed behind the driver's seat once you've celebrated the big one-seven.
There are some exceptions, such as the mobility component of the Government's Personal Independence Payment (or 'PIP'), which you can learn about here.
How do you book a driving lesson?
If you're not sure which instructors are available in your area, you can check the list of approved instructors from the Drivers and Vehicle Standards Agency (DVSA). The list isn't exhaustive but could be a useful place to start before heading to Google.
It's then a simple case of reaching out to potential instructors and seeing if they have space. There were 38,839 registered driving instructors in 2021-22, down by 10,000 compared to 10 years ago. This means instructors may be pretty busy, so you could find yourself reaching out to several of them.
How much are driving lessons?
There are a lot of factors that impact the cost of driving lessons, such as:
Your location
Whether you're able to buy lessons in bulk
Whether you're learning in a manual or an automatic car
If you choose a private instructor or one from a company
Lessons are likely to cost between £25-£35 per hour, but this does depend on where you are and if instructors in your area are in high demand.
Some instructors may offer introductory or package rates, so it's good to shop around. You may be able to get lessons from a trainee instructor, which can be a bit cheaper.
How to prepare for a driving lesson
You know what they say, "fail to prepare, prepare to fail!". And nobody wants to fail, especially when it comes to driving…
Here's how to make sure you're ready for your first lesson:
We hope it goes without saying, but you shouldn't drink any alcohol the night before a driving lesson. Having alcohol in your system is illegal while learning to drive.
The day before your lesson, send a message to your instructor to confirm the time and place you're meeting, and then get a good night's sleep.
Eat some breakfast before you leave and give yourself enough time to get to your pick-up point with ease.
Importantly, don't stress. Your instructor will ease you into things.
What to take to a driving lesson
It's always best to drive in comfy, non-slip shoes, meaning your flip-flops won't quite cut it. While it's not illegal to drive in flip-flops, it can actually lead to a fine (not something you want before your test).
If you need glasses to drive, ensure you have them with you, and maybe take a bottle of water as well. You'll also need your payment for the lesson (if you haven't paid upfront) and it's a good idea to have your phone with you. Just make sure it's on silent with no vibrations.
Oh, and don't forget your provisional licence. Even if the picture isn't great.
How many driving lessons do you need?
Much like the cost of lessons, this will vary, but on average it takes 45 hours of lessons and another 20 hours of practise to pass your test. Some instructors will encourage you to take your test before 45 lessons if they feel you're ready, but it's not unusual for learners to go over this amount.
The more you drive outside of lessons will help this, but make sure there's always someone in the vehicle who is legally allowed to supervise you. Most importantly, though, don't compare yourself to others. It'll take as long as it takes.
Can you start driving lessons without a theory test?
Yes. Your instructor will more than likely help you prepare for your theory test and question you about road rules, signage, and everything else covered in the theory test before you take it.
You'll need to take your theory test before your practical test, though.
Do you need insurance as a learner driver?
You'll need to be insured when practising outside of your driving lessons with your instructor.
Many learners save money by becoming an additional driver on a parent or guardians' insurance policy, but if that's not an option, there are also companies who specialise in learner/new drivers. Be sure to shop around.
Once you've passed your test and got your car, look into getting breakdown cover – when you're out by yourself, it's crucial to know that whatever happens, someone will be able to come and help.
And with that, you're ready to go.
Stay safe while learning to drive
Learning to drive can be scary, exciting, and amazing all at once. Remember, people learn at different speeds, so if you don't get the hang of it straight away, don't worry. Take it at your own pace, study the theory, and get out as much as possible to get comfortable being in control of your vehicle. Good luck and drive safe!