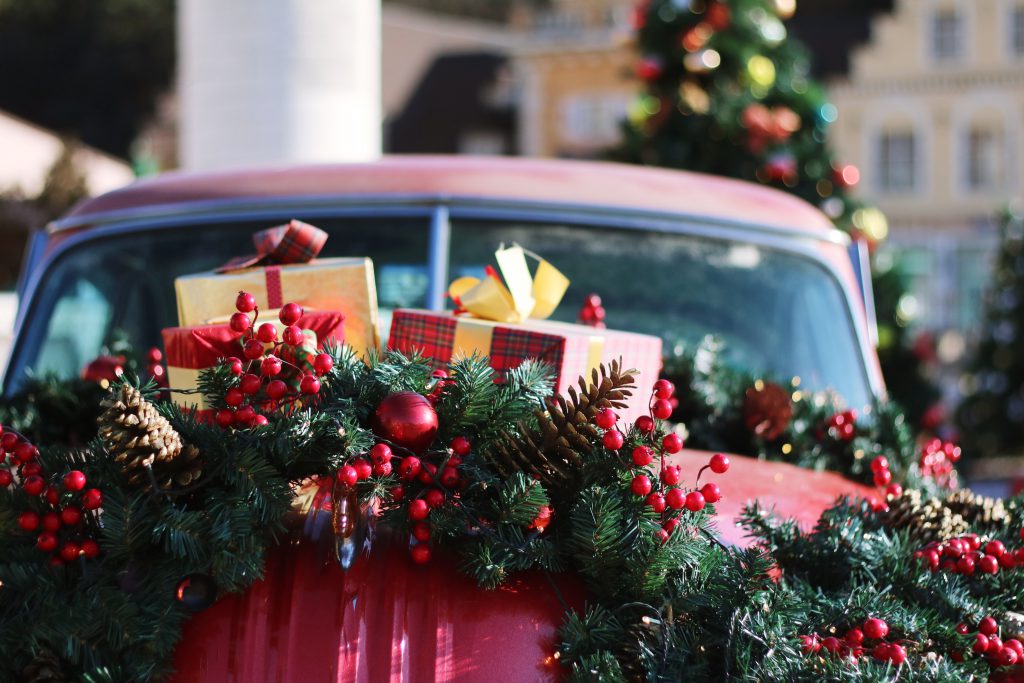 Christmas and January deals can be hard to resist. It's on offer, so we need to get it… right?
Not quite.
This year, you could take advantage of the right deals and give your vehicle some TLC. Depending on what you buy, you could save money now and in the long run!
Here are some things that'll help keep vehicles healthy and drivers happy.
Boot liners
We put a lot in our boots. Spare fuel, muddy wellies, the food shop, that one dog lead that went through the biggest, brownest puddle in the field. Things can spill, stain, and wear your boot down – a sturdy boot liner can help protect it.
We recommend boot liners if you're looking for an easier, quicker way to clean your car, especially if you regularly get outdoors (and the outdoors regularly gets everywhere inside your boot). We've got boot liners for a range of cars at the Green Flag Shop.
Tyre care kits
We talk about tyres a lot here at Green Flag, mostly because they're one of the main reasons people break down. So, the more we can encourage everyone to check their tyres, the better!
Most garages have areas where you can check your tyre pressure, but we know people are all about convenience. So, get a tyre servicing kit and you can keep your tyre pressure where it needs to be from the comfort of your own home.
Well, probably from just outside your home.
Keeping your tyres in a good condition can increase your mileage and help prevent a breakdown, so it's well worth the investment. Check out our tyre servicing kits at the Green Flag Shop.
Fuel cans
Nobody expects to run out of fuel, but it can happen. And when it does, it can be a bit of a nightmare.
If you're travelling long distances or heading anywhere new, having a full fuel can with you can help prevent a tricky situation (or even a callout to your favourite breakdown cover provider).
Even if it's just an extra 5L, we recommend buying and filling up a fuel can from the Green Flag Shop to make sure you can always get to the next garage.
Travel kits and breakdown kits
A breakdown kit helps keep you and your passengers safe if your vehicle suddenly conks out. They can be particularly useful in the darker winter months, and they're even a legal requirement in some European countries.
These kits can include power banks, first aid equipment, and fluorescent jackets to keep you safe and your phone charged. There are a range of kits on the Green Flag Shop – have a look to see which is best for you.
Pet travel kits and accessories
If you're taking an animal companion for a drive, it's useful to have seat protectors, harnesses, and pet first aid kits. Check how to use a safety belt correctly and cover your seats to keep your pets safe and keep your seats safe from mud and dirt. Win-win.
We have a range of pet travel products on the Green Flag Shop – check out what's right for your furry friend.
Whatever you're looking for, there's plenty of deals available on the Green Flag Shop this holiday season and beyond. You check it all out here.