You might have noticed your car doesn't have a full-size spare wheel and tyre. On more modern motors you might not find any kind of spare wheel at all. Instead, many cars come with tyre inflation kits, sometimes sometimes known as mobility kits.
We're called out to an awful lot of punctures so how effective are these mobility kits?
What is a mobility kit?
Tyre inflation kits combine a bottle of puncture-sealing adhesive gel with a compressor. You plug the bottle of mousse into the compressor which in turn plugs into the cigarette lighter or 12-volt outlet. This then pumps air and the gel into the tyre through the valve. As the air is pumped in it forces the gel to the outside of the tyre where it fills the hole that's letting the air out. The whole process should take about 10 minutes. At least that's the theory.
Do mobility kits work?
How effective these are depends on the type of puncture. If it's a nail, screw or sharp stone that's gone into the treaded area, one of these kits should be fine. If you puncture is caused by a gash in the tyre's sidewall, you won't be as lucky.
Look out for the use-by date
The puncture sealing gel has a use-by date. The older it is, the less liquid the contents become meaning when you need it, the more likely it is to be unable to do its job. The gel is also often quite expensive (£30 plus) so if you're buying a used car and it doesn't have the complete kit, or out-of-date sealant, you might want to haggle the price down a bit.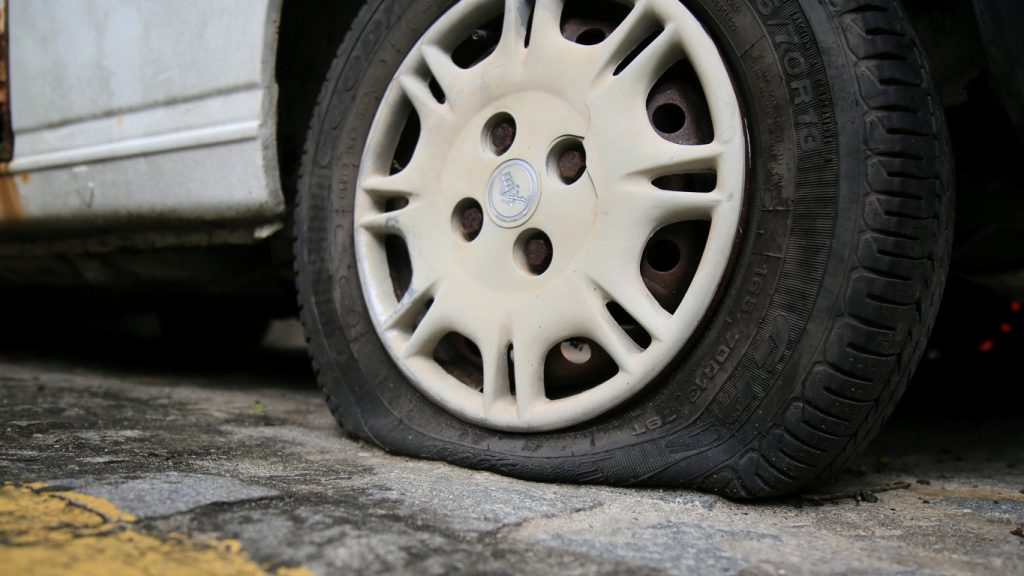 What are the benefits?
Puncture sealing gels are quick, clean and convenient. They're certainly a lot less physical to use than a spare wheel. Most of your time (about 10 minutes) is spent waiting for the sealant to be pumped in.
As well as not having to deal with jacks and wheel braces, mobility kits mean you don't have to keep the spare wheel pumped up. Neither do you have to worry about the wheel getting jammed on the hub, which is one of the reasons we're often called out.
What about disadvantages?
As I've already mentioned, the sealant won't repair every puncture and it's quite expensive. In addition, it's not a permanent fix. It's designed to get you home so you'll need a new tyre as soon as possible.
You may also find that some garages are reluctant to fix tyres where puncture sealant has been used. This is because it can be messy stuff to deal with. However, there's no technical reason why a tyre shouldn't be repaired (assuming it's legal to do so) if gel like this has been used. Should you take the tyre to be repaired, just make sure you mention to the technician that a sealant has been pumped in.
And even if you get away without needing a new tyre, you'll still have to buy a replacement sealant bottle.
Why don't we have spare wheels any more?
The reason car makers include these mobility kits is they save weight and don't take up valuable space. In modern cars, particularly electric vehicles, space is at a premium. And the area where the spare wheel once lived is often taken up with the battery or electronics.
You'll still need your alloy wheel key
If you're buying a car and it has a mobility kit, you will still have to change wheels at some point. And that means you'll still need the locking wheel nut key if your motor's got expensive alloy wheels.
By John Price, a member of Green Flag's team of automotive technical support engineers
We're supporting Highways England's 'Go Left' campaign. If you break down on the motorway, remember to go left.