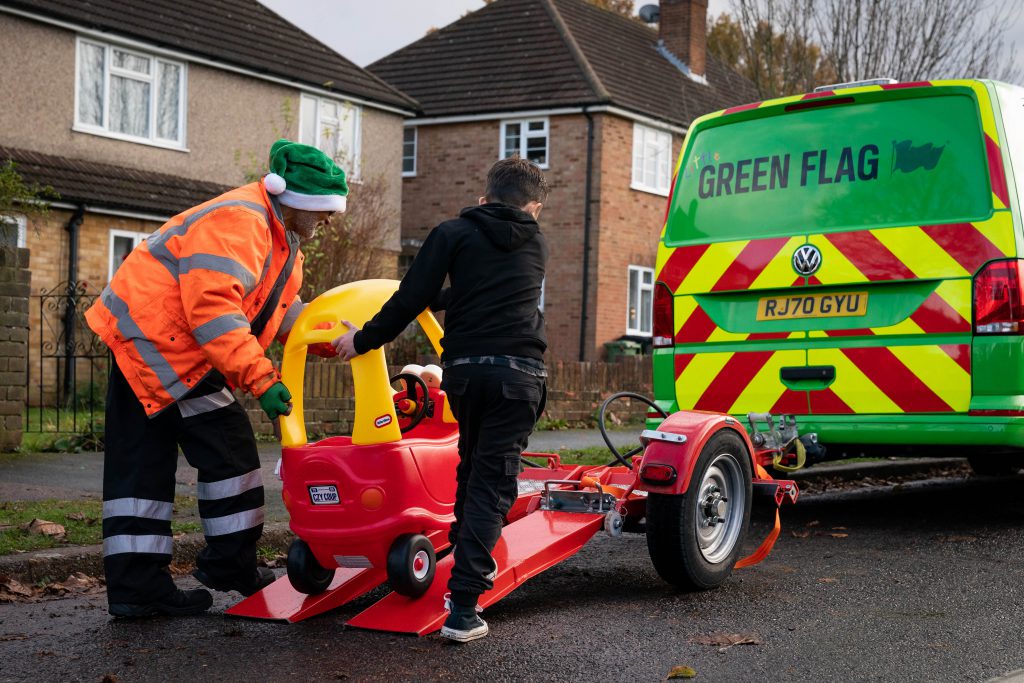 We're excited to introduce 'Little Green Flag', a roadside recovery service that's a little different to usual.
If a child has outgrown their Little Tikes Cozy Coupe, we'll recover it, take it to be recycled, and new toy wheels will be gifted to children's charity, The Toy Project. The Toy Project will then give the toys to disadvantaged families, schools, and nurseries just in time for Christmas.
Get in touch with us, and Little Green Flag will collect and tow-ho-ho (we couldn't resist) your iconic red and yellow vehicle across London using our (equally iconic) green recovery vans, just as if they were real cars.
You can see Little Green Flag in action right here:
Noah Montenegro, aged eight, was Little Green Flag's first customer. Having enjoyed many miles in his Cozy Coupe growing up, the time had come for him to wave goodbye to his much loved first set of wheels.
He told us: "It was so fun seeing my tiny toy car loaded up onto the big green van, and it's cool I get to make another little girl or boy happy this Christmas".
That's what this is all about – doing a little something that can help make a big difference to children this Christmas.
Got a Cozy Coupe that you no longer need?
To get involved with Little Green Flag ahead of Christmas, simply email littlegreenflag@greenflag.co.uk and on a first-come-first-serve basis, we'll come and collect your used toy car.
This service will be available in London between 15 December and 22 December 2021, and it's limited to a maximum of 50 Cozy Coupes, so get in touch soon!