New electric car sales in the UK are currently booming and the number of charging points can't keep up.
For the first 10 months of 2021, there has been an 88 per cent increase in electric vehicles (EVs) sold compared to the previous year. Now, one in 10 new cars sold is battery powered. In October this year, 16,155 new EVs left the showroom.
Throughout the UK, according to Zap-Map, over that same period there were around 900 new charging points. That's one charging point for every 18 cars. It's hardly surprising that many EV drivers are looking at having a charging point installed at home. But how easy is it?
Can't you charge with a normal plug?
You could buy an electric car and plug it into the wall's regular three-pin socket. The trouble is, it'll probably only be able to charge at 2.3kW. That's classed as a slow charger and 'refuelling' an EV from empty could take more than 24 hours. What you need is a proper home charging point.
What are home charging points?
These are boxes that sit on the wall of your property. They are then hard-wired into your electricity supply. The boxes have controls that enable you to program when you charge your car. This lets you take advantage of cheap tariffs if you have that option. They will also draw more power from the mains meaning faster charging.
Some boxes have what's known as a tethered cable. This is attached to them. Others have an untethered cable. The latter is more flexible if you have more than one electric car with different connectors. But you do then have to store the cables somewhere.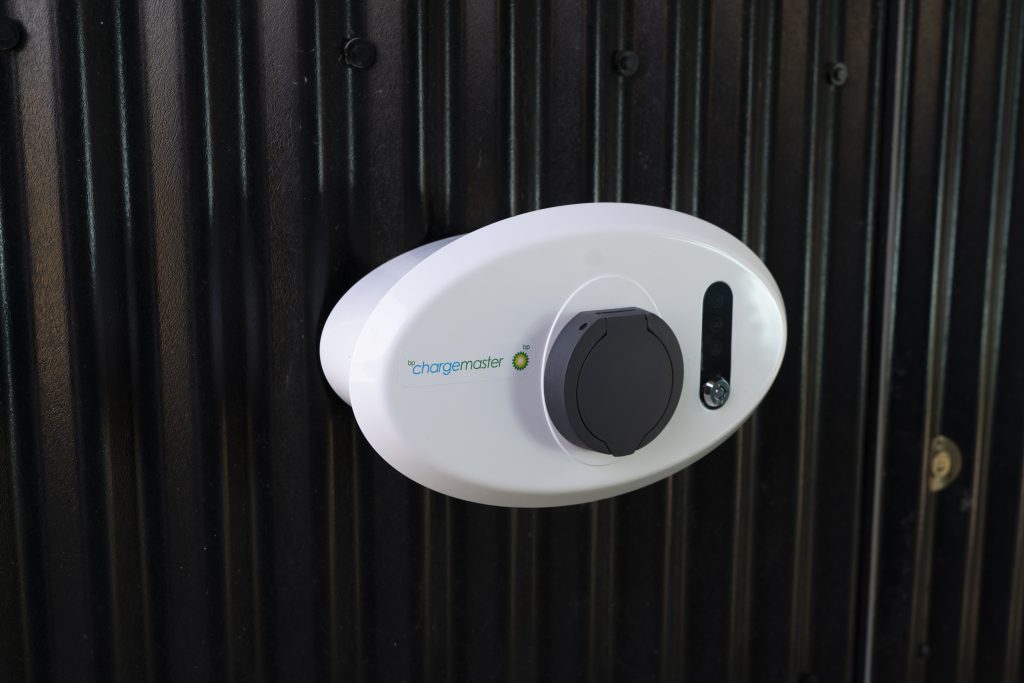 How much do home charging points cost?
Prices vary but broadly they cost somewhere between £350 and £800. However, you can currently get a government grant towards having one installed. The Electric Vehicle Homecharge Scheme (EVHS) will cover 75 per cent of the price of a home charging point. But it is capped at £350 and the grant is set to end on 31 March 2022.
In order to take advantage of the scheme, you have to be using a government-approved company and they must be installing an approved unit. It's worth considering this when you're looking around for a charger.
Some car makers offer a free charging point when you buy one of their vehicles. You could always use this as a negotiating chip if you're buying a new car.
Where do you buy charging points?
There are numerous companies out there selling charging points. You simply choose one that you like the look of and order it from the seller. They will then request a survey.
This might be an electrician coming to your property. It might be an online survey where you send in photographs of your consumer unit, meter, main fuse details and proposed location of the charging point.
This is so the supplier can be sure that they're selling and installing a unit that isn't going to fry the wiring in a property that might not have been upgraded since the 1950s.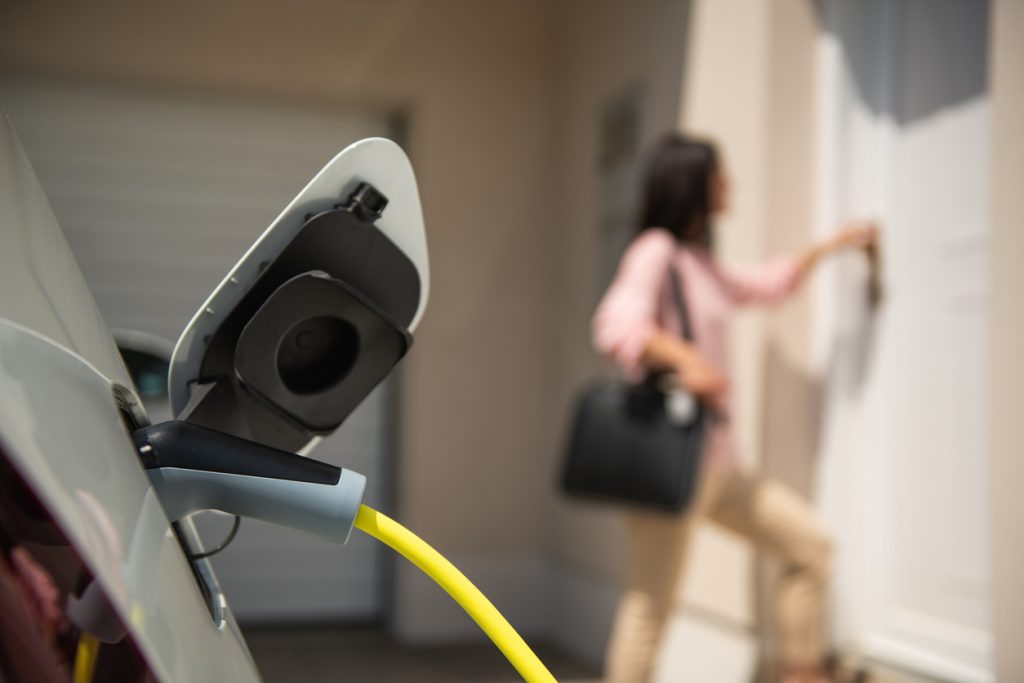 What will the results be?
The whole point of getting your own charging point is so that you can charge your car relatively quickly and when you want to. It's unlikely you'll be able to install a rapid charger at your home. These will draw too much power for most domestic supplies but they will charge an electric car in less than an hour.
However, you should be able to have a fast charger put in. These will charge at a rate of 7kW. It means that an electric Vauxhall Corsa E with a 50kWh battery would take around seven hours to replenish fully from empty.
You will also be able to charge at the cheapest possible tariff for you. According to the government's Go Ultra Low, that could result in motoring costing around 2 pence per mile ‑ about a fifth of what it costs in a regular combustion engine car. And it'll be quite a lot cheaper than you'll pay at a public EV charging point.
Need breakdown cover? Check out our electric vehicle breakdown cover here.