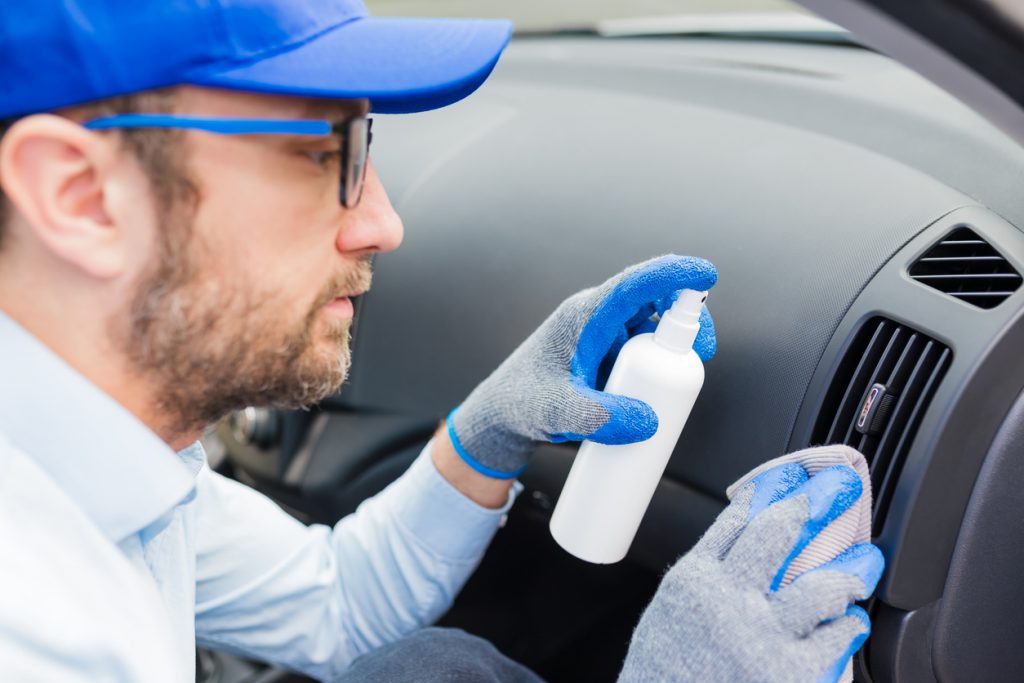 There are 40 parts of your car that you should consider cleaning during the current coronavirus pandemic. Ben Murphy is the man who's responsible for keeping Toyotas in tip-top shape for the Japanese firm. He's outlined the 40 areas that he thinks drivers should target to stop COVID-19 spreading.
The virus is spread by tiny droplets sprayed from the mouth when an infected person coughs. And it can survive on hard surfaces. That means if your car goes to the garage for emergency repairs, it might spread the virus, or on return, harbour it. And if you get the virus on your hands while out, you can transfer it to other areas of your car. That could spread it to others.
How to clean your car
Only when you start cleaning the inside of your car thoroughly will you realise how many surfaces there are. And there are also some surfaces such as door handles that have parts you can't see.
Ben Murphy says: "Don't just give each area a quick wipe; make sure you wipe it at least twice in a forwards and backwards motion so you've cleaned it completely."
What to use
Like most professional detailers, Murphy uses commercial products designed to clean the interior of cars without damaging leather or other materials.
Bleach will kill stop COVID-19 spreading but it can also discolour the delicate materials sometimes used around the car. Seat wipes, care gels and upholstery cleaner – you'll find it all on the Green Flag Shop.
Ben advises using bleach-free anti-bacterial wipes. According to the National Health Service, make sure they're not just anti-bacterial; select a product that kills bateria and viruses. He adds: "With a pack of wipes, a pair of gloves and a dry microfibre cloth, you can give most of the touch points a clean."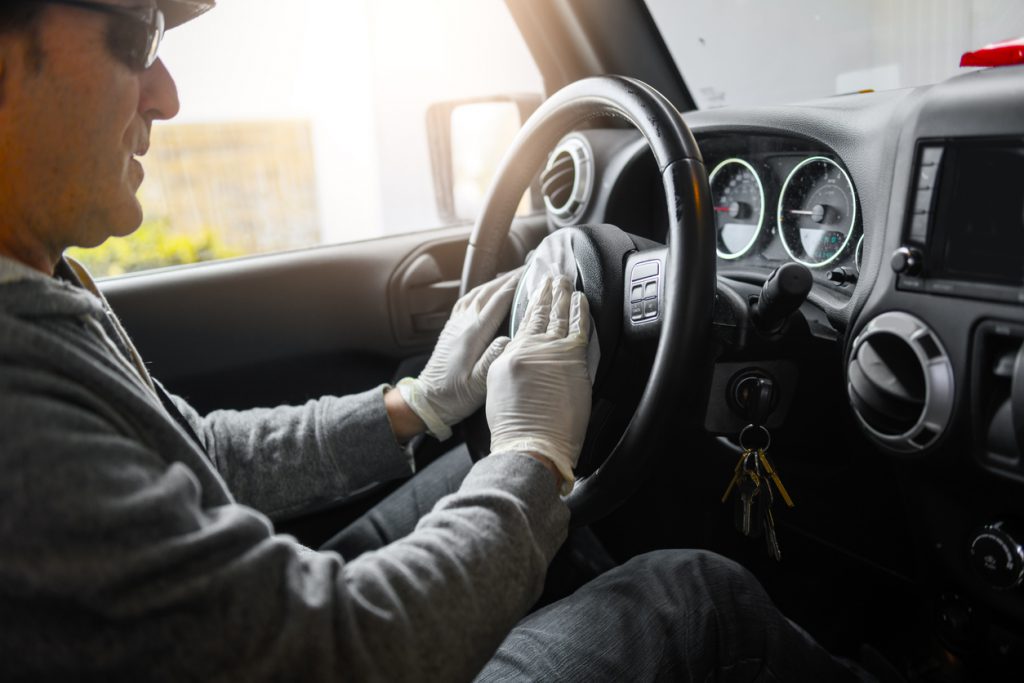 Inside your car
The interiors of cars can be notoriously dirty. And even though we're not driving as much at the moment, there are surfaces in cars that can harbour bacteria and viruses (the two are different).
Here's Toyota's list of parts that should be cleaned.
(1) Exterior door handles, (2) door frame and roof edge around all four doors
(3 ) Interior door releases, (4) door grab handles, (5) door pockets and (6) window switches
(7) Seat belts and (8) release buttons plus (9) seat adjustment levers and/or buttons
(10) Steering wheel, (11) horn, (12) steering column control stalks
(13) Dashboard, (14) driver air vents, (15) central air vents, (16) passenger air vents, (17) heating controls
(18) Power button/key and fob, (19) gear lever/shift, (20) glovebox, (21) central screen
(22) Central storage compartment, (23) cupholders
(24) Rear view mirror, (25) electric door mirror controls, (26) interior lights
(27) Head restraints front and rear, (28) front seatback pockets, (29) rear armrest, (30) seat folding buttons.
Outside the car, rear
(31) Fuel flap, (32) fuel filler cap, (33) boot lid button/opener
(34) Boot lid edge, (35) boot sill.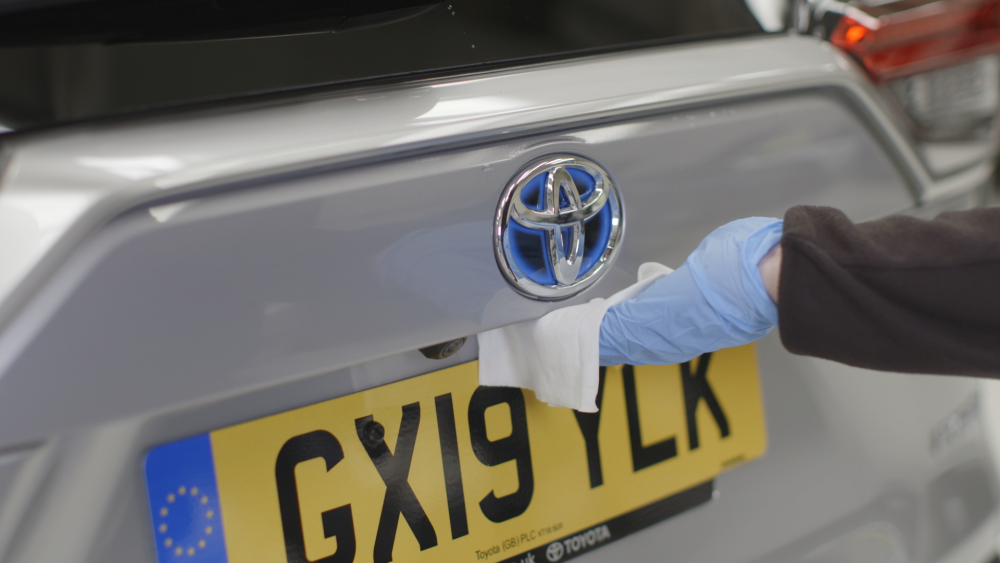 Outside the car, front
(36) Bonnet lid edge, (37) windscreen washer cap, (38) oil dipstick, (39) oil filler cap, (40) tyre valve caps.
Ben says: "You don't know which areas of the car the previous occupants have touched and germs can stay on a spot for 72 hours. For example, if kids travel in your car then there's every chance they've been wiping their hands on the windows!" Check out cleaning products on the Green Flag Shop.