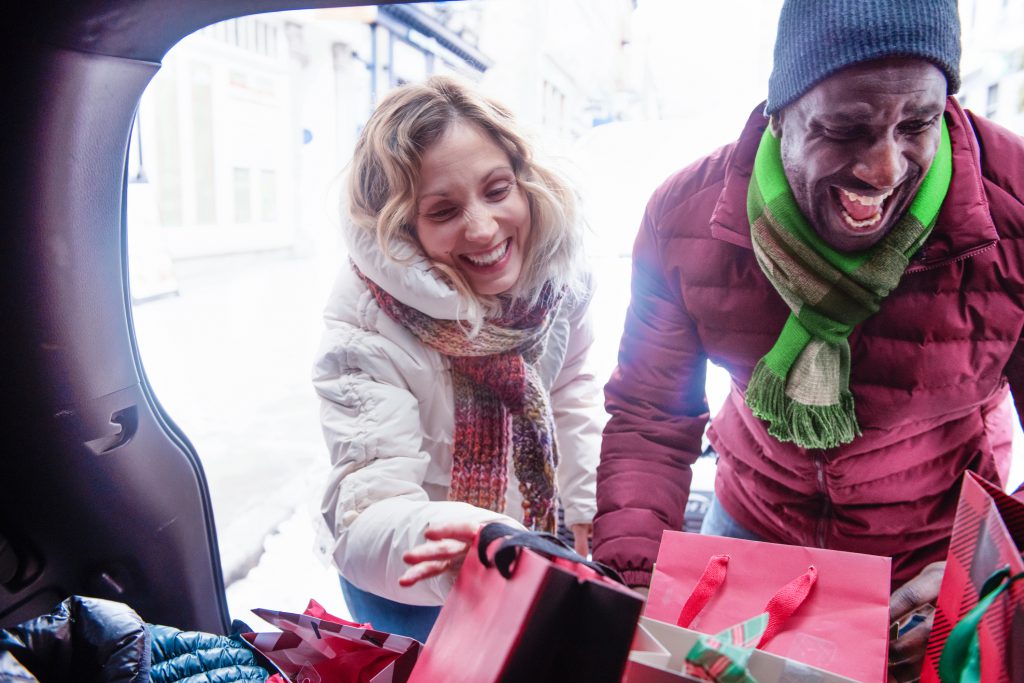 If you're travelling over Christmas, here's what you can expect on the roads, and some expert advice on how to prepare your vehicle for the journey.
Prepare for some festive traffic.
First and foremost, please check the rules for your area before travelling.
With the travel window dropping from five days to just one, the roads are likely to be very busy on Christmas Day.
Back when there was a five-day travel window, we expected one in three Brits to hit the roads, and predicted there would be nine breakdowns per minute. Now, with all travel expected to happen on or around Christmas Day itself, that number could be even higher.
Brits that do travel this Christmas will be driving, on average, 64 miles. That's a pretty long journey, especially for any vehicles that haven't been used much recently.
Tricky winter weather and a lack of regular driving can have a big impact on your car, and could increase your chances of a breakdown. So, before you hit the road this Christmas, it's important to make sure your vehicle is in a good state.
How to keep your car healthy over Christmas.
Before you drive this Christmas, here's what you need to do.
Look after your battery. Start your vehicle once a week and let it run for 20 minutes. Remember to turn off features such as lights and wipers, this will keep the battery's power reserved for the most important components. If your car is electric, it's best to leave your battery between 45-55% charged, if you know you won't be using it for a long period of time. Then, just charge it fully before you use it again. Make sure you don't leave your vehicle unattended during the process.
Be mindful of your brakes. With less use, corrosion can build up between the brake pads and discs, making them stick. Moving the car backwards and forwards at least once a week can prevent this from happening.
Keep the tyre pressure up. Maintaining your tyres' air pressure will help keep them in good shape. If you don't have your own pressure gauge and pump, you may consider buying one. If not, when you next drive your car, take it to a garage and inflate the tyres, if necessary. If you need new tyres, find the exact ones your vehicle needs at Green Flag Tyres.
Fuel your vehicle. The fuller a car is with fuel when it's left, the better. With a fuller tank, there's less chance of condensation building up.
Switch on the air-con. The air conditioning in most new cars uses the coolant that flows through it to lubricate its seals. If the air-con goes unused for a period, those seals can dry out and cause leaks. When you start your car to charge the battery, make sure the air con is switched on too.
Top up your vehicle fluids. Ensure all vehicle's fluids are topped up with the correct formula. Liquids can thicken in the colder weather, reducing their effectiveness.
For more detailed information about how to prep your car for winter driving, check out our expert advice here.
Tips for when you're on the road.
Again, please check the rules for your area before travelling.
Just in case you get stuck in Christmas traffic, or if you were to break down on a chilly roadside, make sure you've got warm clothes, and plenty of food and water in the car as well. And no, an uncooked turkey won't quite cut it.
If you need our help over the Christmas and New Year period – whatever tier you're currently in – rest assured that we're here 24/7 if you need us. The quick and easy way to get our help is to use the free Green Flag App. Download it today, link your policy, and then it's ready to go if you ever need us.
Stay safe, and have a merry Christmas.
Research conducted on 2,000 Brits, early December, 2020, by Censuswide.